Cambridge Audio launches CX Series Black Edition
Check out this cool new look for Cambridge Audio's awesome sound gear. The CX Series 2 has won tons of awards and now you can get it in a sleek black edition. The front plate is matte black with shiny black letters that pop out. It looks way better than boring black boxes.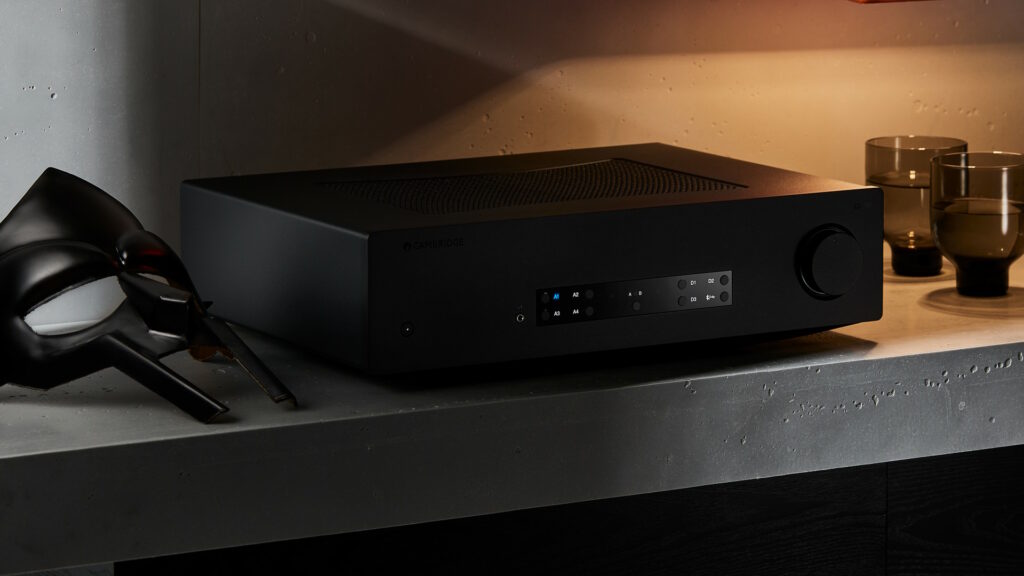 If you love hi-fi sound and want to show off your style, you need to get the CX Series Black Edition. It's perfect for upgrading your old system or adding a new piece that matches your vibe. But hurry up, because there are only 1,000 of each item in the world. You'll also get a certificate from Cambridge Audio to prove you're one of the lucky ones.
Since we stopped making black hi-fi products, people have been asking us to bring them back. We decided to do this limited run, in response to that demand – and I have to say, they look pretty damn cool. People love CX, and this finish takes it to the next level.

Cambridge Audio CEO, Stuart George.
CXA61 Technical Specification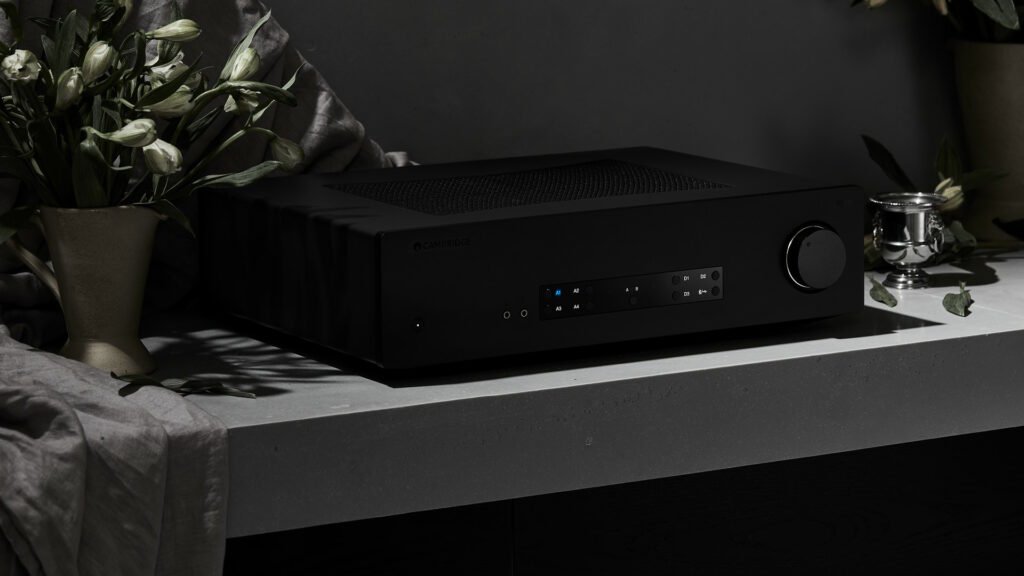 POWER OUTPUT:60W RMS into 8 Ohms, 90W RMS into 4 Ohms
DAC:ESS Sabre ES9010K2M
FREQUENCY RESPONSE:<5Hz– 60kHz +/-1dB
ANALOGUE AUDIO INPUTS:4 x RCA, 1 x 3.5mm MP3 input (front panel)
DIGITAL AUDIO INPUTS: 1 x S/PDIF coaxial, 2 x TOSLINK optical, 1 x USB audio, Bluetooth (integrated)
COMPATIBILITY: TOSLINK optical: 16/24bit 32-96kHz PCM only, S/PDIF coaxial: 16/24bit 32-192kHz PCM only, USB: audio profile 1.0/2.0 (default 2.0), up to 32bit 384kHz PCM, up to DSD256 or DoP256, Bluetooth: 4.2 A2DP/AVRCP supporting up to aptX HD (24bit 48kHz)
OUTPUTS: Speakers A+B, 3.5mm Headphone, Preamp Output, Subwoofer Output
MAX POWER CONSUMPTION: 600W
STANDBY POWER CONSUMPTION:<0.5W
DIMENSIONS(H x W x D) 115 x 430 x 341mm (4.5 x 16.9 x 13.4")
WEIGHT: 8.3kg (18.3lbs)TS V1.0 201809
CXA81 Technical Specification
POWER OUTPUT: 80W RMS into 8 Ohms, 120W RMS into 4 Ohms
DAC:ESS Sabre ES9016K2M
FREQUENCY RESPONSE:<5Hz– 60kHz +/-1dB
ANALOGUE AUDIO INPUTS:1x balanced XLR, 4 x RCA
DIGITAL AUDIO INPUTS:1 x S/PDIF coaxial, 2 x TOSLINK optical, 1 x USB audio, Bluetooth (integrated)
COMPATIBILITY:TOSLINK optical: 16/24bit 32-96kHz PCM only, S/PDIF coaxial: 16/24bit 32-192kHz PCM only, USB: audio profile 1.0/2.0 (default 2.0), up to 32bit 384kHz PCM, up to DSD256 or DoP256, Bluetooth: 4.2 A2DP/AVRCP supporting up to aptX HD (24bit 48kHz)
OUTPUTS: Speakers A+B, 3.5mm headphone, Preamp Output, Subwoofer Output
MAX POWER CONSUMPTION:750W
STANDBY POWER CONSUMPTION:<0.5W
DIMENSIONS:(H x W x D)115 x 430 x 341mm (4.5 x 16.9 x 13.4")
WEIGHT:8.7kg (19.1lbs)
CXN V2 Technical Specification
DAC:Dual Wolfson WM8740 24-bit DACs
DIGITAL FILTER:2nd Generation ATF2 up-sampling to 24-bit/384kHz
ANALOGUE FILTER:2-Pole Dual Differential Bessel
USB AUDIO INPUT:USB Type B conforms to USB Audio profile 1.0 or 2.0 (user selectable)
DIGITAL AUDIO INPUTS:S/PDIF Coaxial and TOSLINK Optical
ANALOGUE AUDIO OUTPUTS: Balanced XLR and unbalanced RCA analogue
DIGITAL AUDIO OUTPUTS:S/PDIF Coaxial and TOSLINK Optical
COMPATIBILITY: UPnP, Local USB media, USB audio 1.0 and 2.0, S/PDIF Toslink and Coaxial, Airplay 2, BT100 Bluetooth receiver (not supplied), Chromecast Built-in, Internet radio, Spotify Connect, TIDAL, Qobuz.
AUDIO FORMATS:ALAC, WAV, FLAC, AIFF, DSD (x64), WMA, MP3, AAC, HE AAC, AAC+, OGG Vorbis
ETHERNET:IEEE 802.3, 10 Base-T or 100 Base-T
WI-FI:IEEE 802.11 b/g or n (2.4GHz)
MAX POWER CONSUMPTION:30W
STANDBY POWER CONSUMPTION:0.5W
DIMENSIONS (H x W x D):85 x 430 x 305mm (3.4 x 16.9 x 12.2")
WEIGHT:3.5Kg (7.7lbs)
CXC Technical Specification
DIGITAL AUDIO OUTPUTS: S/PDIF coaxial and TOSLINK optical S/PDIF
OUTPUT IMPEDANCE:<75ohms
MAX POWER CONSUMPTION:25W
STANDBY POWER CONSUMPTION:<0.5W
DIMENSIONS (H x W x D):85 x 430 x 315mm (3.1 x 16.9 x 12.4")
WEIGHT:4.7kg (10.3lbs)
GAPLESS PLAYBACK:Yes