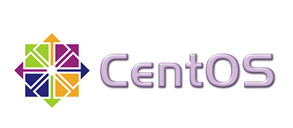 CentOS-5.7 has been released, It is based on Red Hat Enterprise Linux 5.7 and includes packages from all variants including Server and Client. All the upstream repositories have been combined into one, to make it easier for end users to work with.
The Release Notes for CentOS-5.7 can be found on-line at: http://wiki.centos.org/Manuals/ReleaseNotes/CentOS5.7
Downloading CentOS-5.7 by Torrent
When possible, consider using torrents to run the downloads. Not only does it help the community and keeps mirrors from running up high bandwidth bills, in most cases you will find its also the fastest means to download the distro.
CD:
http://mirror.centos.org/centos/5.7/isos/i386/CentOS-5.7-i386-bin-1to8.torrent
http://mirror.centos.org/centos/5.7/isos/x86_64/CentOS-5.7-x86_64-bin-1to8.torrent
DVD:
http://mirror.centos.org/centos/5.7/isos/i386/CentOS-5.7-i386-bin-DVD.torrent
http://mirror.centos.org/centos/5.7/isos/x86_64/CentOS-5.7-x86_64-bin-DVD.torrent
Direct download
For direct downloads goto http://isoredirect.centos.org/centos/5/isos/